Aliens. The truth is out there. Or so our members think! According to our recent social media poll, over two thirds of you (69%) believe that there is extra-terrestrial life somewhere in the universe.
Now it seems that science might be ready to concur. NASA has recently tweeted about finding some strange fossils on Mars. The NASA Curiosity drone beamed some high-definition photos back to earth, and they appear to show some strange shapes on the planet's surface. The tweets read, "Meanwhile, back on Mars… I'm checking out these stick-like figures."
"Each is about a quarter-inch long. Maybe they're crystals? Or they could be minerals that
filled spaces where crystals dissolved away. Stay tuned! Science continues." This could be the start of something truly amazing.

Since surveys show that so many of us believe aliens inhabit the depths of space (and maybe even Mars), we wanted to present a round-up of our top five movie aliens. So, put your telescope to one side, don a tin foil hat and enjoy!
ET
No list of beloved aliens would be complete without this lovable little creature, the titular character of Steven Spielberg's classic '80s alien flick. This film launched the career of an adorable Drew Barrymore, and gave the world the catchphrase "ET phone home."
The Na'vi of Avatar
The Na'vi are the iconic blue humanoids who live on the tropical moon of planet Pandora. Known for their deep mental connection to their planet, they are the starring characters of James Cameron's $3 billion grossing epic.
The Alien from Alien
Alright, now we're leaving behind the cute and the altruistic. H.R. Geiger designed the monstrous extra-terrestrial mother in Ridley Scott's Alien series and it's been giving us nightmares ever since. Dripping with ooze and with a bloodlust that can't be quenched, these are the scariest aliens on film.
The Aliens from Mars Attacks
Tim Burton delighted in creating an updated version of the 1950's alien creature features, with his highly stylized Mars Attacks. Envisioning a future where ruthless aliens colonise earth, Burton created these big brained little martians and updated the genre in a cheeky and satirical way.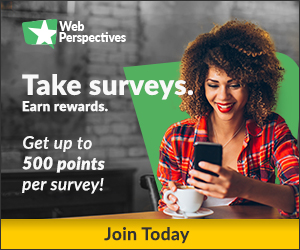 David Bowie in The Man Who Fell To Earth
Less a creature feature and more a psychologically gripping science fiction opus, David Bowie (in his first major film role) inhabits the character of an alien looking to ship water to his home planet. This is a surreal cult classic, and deserves its spot on any list of beloved aliens.
Do you have opinions about aliens? Check out our blog and join in the discussion on our Facebook, Twitter and Instagram! Even better, share your opinions by taking surveys with Web Perspectives – one Canada's leading panels. You to earn valuable points that can be exchanged for gift vouchers for some of your favorite high street and online retail brands – just by taking paid surveys.
So what are you waiting for start taking online surveys today!