So, what do you really think about Christmas?
We wanted to know if we all truly loved the holiday traditions as much as we pretend to. Our most recent Hot Topics survey gave us some insight into your feelings on the holidays and now, we're ready to expose all. Here are your Christmas Confessions…
All I Want for Christmas Isn't You!
While Christmas is traditionally spent cosying up with family, playing games and having a laugh, it appears we aren't always up for everyone being involved…
When asked who you would like to stay in separate accommodation over the holidays, the most popular choice, 15% to be exact, was your parents. How sweet, I wonder how they would feel about that?
Interestingly, while parents were the not so favourite favourites., twice as many men (12%) would choose to kick out their spouse over Christmas than women (6%)!
Children were more likely to be kicked out by their mothers than fathers, with you ladies preferring a relaxed yuletide in with your hubbys. Men on the other hand, when faced with the same crisis, would choose to put up with their children all night instead of their spouse – ouch!
Don't Be So Elf-ish!
Someone's got to cook, right?
Preparing your family's favourite meals was top of the list when we asked you what your main activity would be this Christmas. This was followed by 17% of you who told us that you'll be stuffing your faces, and 14% of people saying that they would be filing out online surveys to earn gift cards by redeeming credit for vouchers from top high street and online retailers with Web Perspectives.
Across the UK, US and Australia, 19% of males will be playing video games most of Christmas Day, whilst 16% of German men will be taking time to turn off their consoles in favour of cooking dinner for their loved ones. In fact, the majority of German men will be doing the cooking on Christmas Day this year whilst the majority of German women will be doing the eating – a well-deserved break!
What do you think about these Christmas confessions? Would you choose to kick your spouse out over your kids? Will you be doing the cooking this year? Why not take our hot topics survey today and share how you really feel about the holidays!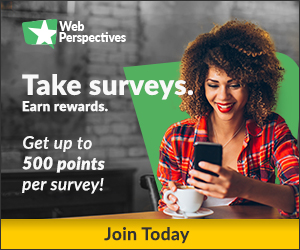 In addition to our Hot Topics surveys, why not take paid surveys with Web Perspectives. Get paid up to 500 points for each of the online surveys that you complete.
So, what are you waiting for take paid online surveys in Canada today!
Visit our blog next week when your other Christmas confessions are revealed!