We know how you feel. The madness of the holidays is over, and now it's time to get back into the swing of things. Work, social engagements, household chores; for some of us, it all starts to feel a bit anti-climactic. Surveys show that the weeks and months after New Year's Day can feel very depressing, so much so that researchers have dubbed the 3rd Monday in January, "Blue Monday."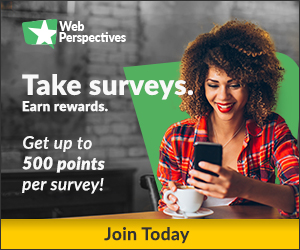 No, not the New Order song! Online surveys show that this Blue Monday refers to the date after the holidays that people are most likely to feel sad, depressed and overwhelmed by the doldrums of daily life. While this one specific Monday can be more angst-ridden than most, it is true that Mondays in general can feel like a massive bummer. As the weekend ends, people start to fret and worry about the lengthy work week ahead. Sound familiar?
Fear not, because we have a few tricks to beat back the doom and gloom. Read on for some savvy tips to help you banish the Monday Blues for good.
Sprinkle fun throughout the week
Most of us tend to load our weekends with fun. Social events, gigs, meals out, while we certainly have more time for leisure on Saturdays and Sundays, we might be spending too much of our free time hopping from one activity to the next. Try scheduling at least one fun event during the week to make sure that you have something to look forward to.
Limit that lie-in
Sure, we all like to sleep till noon on our weekend, but surveys show that this can really mess up our body clock and make us dread going back to the norm Monday morning. Try sticking to a similar sleep schedule on weekends in order to feel more rested and energized when you go back to work. Don't worry, you can still most definitely treat yourself to a nap!
Plan ahead on Sunday night
If you want to start your work week off on the right foot, try eliminating your Monday morning stress. Lay out your clothing, pack a healthy lunch and gather all of your paperwork beforehand, ready to go. This will make the dreaded Monday morning a whole lot more pleasant.
Make 2018 the year you earn valuable vouchers online!
That's right – you can start earning vouchers towards travel, luxury brands, cosmetics and movie tickets, all by simply filling out a few paid surveys each Monday. You'll be amazed at how quickly your rewards add up on sites such as Web Perspectives. Getting your favourite purchases for free will destroy your Monday malaise.
Meal prep some seriously amazing lunches
Bored with the same old weekday lunch bag or hastily grabbed sandwich? Boost your mood and treat your taste buds by creating a week's worth of delicious lunches. Think homemade sushi wraps, pasta salads, hummus and pitta chips, and slices of Mediterranean frittata. You'll be so stoked for lunch that you might not be able to wait until 12!
Take a few short breaks away from your desk
Don't stay glued to your chair all day, even if you have a lot of work to do. Take your lunch to a local park, go for a short walk, meditate for 20 minutes, or even try to squeeze in a work out during your break time.
Get paid up to 500 points for each online survey that you complete with Web Perspectives today. Earn gift cards from you favourite online and high street retailers including Amazon.ca.