Get Ready for Star Wars: The Last Jedi! Are you getting excited for the next chapter in the Star Wars tale? We cannot wait for the official release date of December 15, 2017. Surveys have been showing that people all over the globe are psyched about seeing this new movie in theaters. Wait for it to come on Netflix or rental? No way – this one just has to be seen on the big screen.
Who's starring in Star Wars: The Last Jedi?
If you liked the last Star Wars film, you will be excited to find out that some of the same stars are making a return to the franchise. John Boyega and Daisy Ridley are reprising their roles as Finn and Rey, and Mark Hamill is back to portray the hero Luke Skywalker for his fifth time. Adam Driver (Kylo Ren), Domhnall Gleeson (General Hux), Gwendoline Christie (Captain Phasma), and Lupita N'yongo (Maz Kanata) are all also returning for another round. Warwick Davis is also returning for the first time since Return of the Jedi, reprising his beloved Ewok character Wicket W. Warrick.
Many people are wondering if Princess Leia will be making an appearance. The untimely death of beloved actress Carrie Fisher in December of 2016 occurred before filming had wrapped. Thankfully, some of her scenes were complete, and so she will be returning for a few minutes of the film.
Rumours have swirled that Han Solo (played by Harrison Ford) might reappear as a ghost with a message for the young Ren – this is unconfirmed, but many fans have their fingers crossed.
Plenty of other notable actors and actresses are joining the Star Wars cast for their first time. They include:
Laura Dern – Vice Admiral Amilyn Holdo
Billie Lourd (Carrie Fisher's daughter) – Lieutenant Kaydel Connix
Benicio del Toro – DJ
Tom Hardy (fulfilling one of his dreams by playing a stormtrooper)
Gary Barlow – unknown cameo
British royalists will be excited to learn that Prince Williams and Harry are also making a cameo in the film! A source told the Mail on Sunday that, "The rebel characters are in a lift with Benicio del Toro's character when a group of stormtroopers enter – two of whom are William and Harry."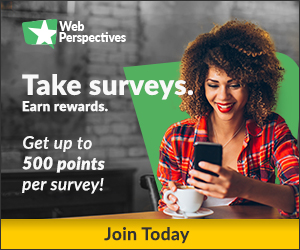 Want to see the film without spending a single penny?
No problem. Start completing paid surveys online and you can earn gift cards for all kinds of great rewards. One of the many rewards you can redeem with your credit is a Cineplex Gift card which can be used to treat yourself to theatre tickets. Simply take an online survey with Web Perspectives and you could soon be on your way to see Star Wars: The Last Jedi – the hottest ticket in town.
Start taking paid online surveys today!