International Student Day 17th November 2017: If you're back at university this year, by now you're well into the first term – and you might be thinking 'what have I gotten myself (back) into?" Mid-term exams are starting, papers are due and the pace is getting quicker and quicker by the day. What is a poor, tired student to do?
Thankfully, we've created a student's survival guide that should help get you through those stressful times on the way to your degree.
Save money on supplies 
A recent online survey showed that many students spend upwards of hundreds of dollars/pounds on university supplies every year. Whether you live on your own or are still at home, this is money that can take a big chunk out of your budget. Want to earn some Amazon.ca vouchers so that you can order paper, pens and electronics for free Complete paid online surveys at Web Perspectives and earn credit that can be exchanged for gift cards from top brands including Starbucks, AIR MILES®, Cineplex, Golf Town and more!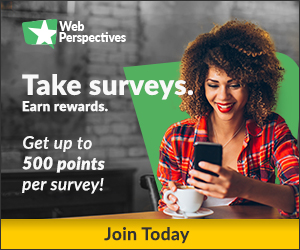 Protect your belongings!
Ok, now you've spent your valuable online vouchers on some new clothes, electronics and books, how are you going to protect them? Sadly, campuses can have high rates of theft. Opportunistic thieves see laptops and books (some of which cost a lot of dough) left in common areas, and grab them in an instant. Your valuables should be protected with insurance – see if you can get in on your parents' policies. Remember to write your name in a UV marker on your clothes, books and other possessions so that you can prove they are yours.
Keep your wits about you 
Now that you are away from home for the first time, you might be tempted to go a bit wild on a night out! While partying with friends can be a real stress-reliever, remember that drugs and alcohol can have disastrous consequences. Drinking too much can land you in the hospital, or you might end up too out of it to find your way home. A little can be fun, but no one looks cool when they're out of control.
Always back up your files 
Weeks and months of hard work on your thesis or a research paper, gone in an instant. That is the sad reality for people who lose or break their laptops. Regularly back up your work to an external hard drive and store copies of your notes and work in the cloud! Google Docs and Dropbox are great (and free) places to store your valuable data.
Try to eat healthy – most of the time! 
Whether you're living on campus or have a rented shared house, eating healthily can fall by the wayside. Thankfully, cooking doesn't have to be complicated. Make a batch of homemade soup or a pasta bake at the beginning of the week and you've got wholesome meals for lunch and dinner. Eggs can be bulked up with veggies, cheese or meat and served on toast or with rice, and a healthy veggie chili comes together for very little. Don't fall prey to the 'freshman 15' – feed your brain with healthy eats!
Earn Vouchers – every little helps!
Online surveys are a great way to earn gift cards to help you through your time at university. Earn up to 500 points for each of the paid surveys that you complete. So, whether it's a new pair of headphones that you're after, or to save money on a must have purchase, Then why not start taking surveys today to help you do just that.