March 8th is an important day throughout the entire world – it's International Women's Day (IWD), recognising the ongoing battle for women's equal rights. The first IWD was observed on February 28th1909, but by the following year, it was moved to March 8th. It was an important annual event in the Soviet Union, and was adopted by the United Nations in 1975. It is now celebrated and commemorated around the planet.
In order to commemorate International Women's Day for 2018, here is a list of ten modern heroes that anyone can learn from and admire.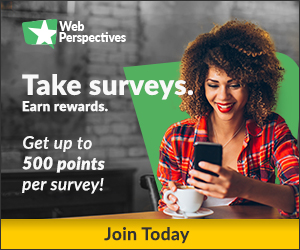 Serena and Venus Williams (Sport)
These tennis powerhouses have ruled the circuit since their young teens. With their peak fitness and powerful work ethic, surveys show that they are ideal role models for any young athlete.

Marie Curie (Science)
Marie Curie broke down barriers in the science world with her ground-breaking research into radiation, something that would eventually take her life.

Amelia Earhart (Aviation)
Amelia was a force to be reckoned with, a fearless aviator who became one of the first celebrity pilots. Her disappearance remains an unsolved mystery to this day.

Frida Kahlo (Painter)
Frida Kahlo was a Mexican painter who didn't let a crippling accident stop her from becoming one of the most important artists of the 20th

Coco Chanel (Fashion Designer)
With a name that now evokes sophistication and luxury, Coco Chanel was a Parisian fashion designer who defined 20th century style.

Emmeline Pankhurst (Women's Rights Activist)
Pankhurst was a British political activist, the fearless leader of the British suffragette movement. She was pivotal in helping women win the right to vote.

Angelina Jolie (Actress & Philanthropist)
She may be better known for her acting, but Angelina Jolie is also a Special Envoy for the United Nations for Refugees and has worked tirelessly for human rights.

JK Rowling (Author)
JK Rowling is famous throughout the world for her Harry Potter series, but she is also a philanthropist who has donated a massive chunk of her fortune to international children's causes.

Oprah Winfrey (Business Magnate)
From her humble beginnings on local television, Winfrey has gone on to become one of the most famous and trusted faces on the planet.

Rosa Parks (Activist)
Rosa Parks was a human rights activist who famously refused to move to back of the bus in the segregated Jim Crow south. Credited as one of the most important individuals in the Civil Rights Movement, she helped change the world.

This International Women's Day, why not take an online survey today and share your opinions and ideas about these remarkable women? Head to Web Perspectives and get started – by completing just a few online surveys, CA residents can earn gift cards for shops, online and instore! Make your voice heard and get started today.
So what are you waiting for, log in and start taking paid online surveys today – earn up to 500 points for each one that you complete!