Time to raise a slice or two! The 9th February is National Pizza Day, and although it's not going to be celebrated by everyone, it's definitely a reason to enjoy some guilt-free pizza – whatever the topping!
The History of Pizza
Placing toppings on flatbread is an age-old tradition, however pizza as we know it was developed in Naples, sometime in the 18th century, with the introduction of tomatoes as a base [1].
It was an inexpensive meal "consumed by the poor" and featuring many of the tasty garnishes beloved today, such as "tomatoes, cheese, oil, anchovies and garlic" [2].
Fast forward to the late 19th and early 20th centuries when immigrants from Naples settled in America and began to re-create pizzas that nostalgically reminded them of home. This became the beginning of a love affair, as the natives started to fall for this tasty dish and its aromatic flavours.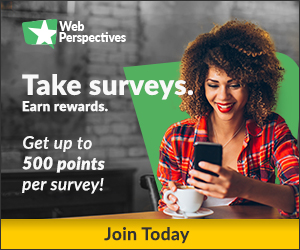 In fact, it has been recorded that the 1st pizzeria restaurant to establish itself in the United States was Lombardis, which is still located to this day in Manhattan. So if you ever have the chance of visiting NYC why not give them a visit!
But is Pineapple Sacrilege?
There are pizza toppings that we love to hate and love to love, and whilst pepperoni is a favourite for many, there always seems to be a debate when it comes to Pineapple – does it belong on pizza or not?
We recently ran a poll in order to settle this debate. We asked our social media followers – Do you think that pineapple belongs on pizza? We would like to reveal that 53% of you that took part felt that pineapple as a pizza topping was fine, compared to 47% that disagreed.
How Do You like Yours?
Like the Queen Margherita, who fell in love with pizza mozzarella "a pie topped with soft white cheeses, red tomatoes and green basil" and gave the famous dish its name, are you a fan of pizza? If you are, what are your favourite toppings?
Whether you like your cheese first, or your toppings first, we'd love to hear your thoughts. Valued Opinions offers panellists a range of surveys on various topics, so start taking online surveys today – you could earn up to 500 points for each survey that you complete.
So what are you waiting for? Start taking surveys with Web Perspectives today!
[1] https://en.wikipedia.org/wiki/History_of_pizza
[2] http://www.history.com/news/hungry-history/a-slice-of-history-pizza-through-the-ages
This article uses some data from a social media poll on Pizza: Do you think that pineapple belongs on pizza?". The poll was originally conducted in February 2018 conducted by Research Now on their Valued Opinions and e-Rewards social media pages. The information displayed comes from a total of 714 social respondents.
The opinions expressed by the guest writer are theirs alone, and do not necessarily reflect the opinions of Valued Opinions or any employee thereof. This work is the opinion of the writer. It is not the intention of Valued Opinions to "malign any religion, ethnic group, club, organization, company, or individual".