New Year's Eve is the perfect chance to celebrate the year past and start looking forward to the year ahead. It only happens once a year, so the way you spend it has got to be memorable. People around the world celebrate New Year's in countless different ways and it can be really interesting to see exactly what people get up to.
From Rio to Capetown, New York to Bangkok, online surveys show that every country has its own way of ringing in the new calendar year. From majestic fireworks displays, a bevy of all-night dance parties, and plenty of unique cultural traditions – here are some of the most interesting NYE celebrations around the globe.
Sydney, Australia

Various surveys tell us that Sydney is an amazing place to spend New Year's Eve, mainly because it is the first major city in the world where the clock strikes midnight! Sydney also puts on one of the biggest and most exciting firework displays in the world, so get ready for a breath-taking show (alongside one million friends).
Tokyo, Japan

Up next is Tokyo, where the non-stop party is abuzz on the neon-soaked streets of the Japanese capital. Make sure you know how to pronounce "明けましておめでとうございます" (Akemashiteomedetōgozaimasu). That's Japanese for Happy New Year, of course.
Beijing, China

The Chinese capital knows how to celebrate New Year's – except they usually do it for Chinese New Year in February! That said, people all over the massive city of 22 million ring in the Western calendar as well, with fireworks, revelry and plenty to eat and drink.
Paris, France

What could be better than celebrating NYE in the City of Light? Witness the Eiffel Tower lit up with sparkling lights and make sure you sip plenty of gorgeous champagne – Bonne Année!
London, UK

London is a fantastic city to spend New Year's – head to Trafalgar Square to join plenty of other revellers and make sure you pop into a pub for a pint.
Rio Di Janeiro, Brazil

While Rio is known for its Carnival celebrations, its New Year's Eve festivities come a close second. The legendary Copacabana Beach is home to the world's largest and craziest New Year's Eve party – you've got to see it at least once in your life.
New York, USA

This list would not be complete without New York, New York! Who doesn't want to watch the iconic ball drop in Time's Square? Don't want to be down in the crush of people? Book a table at one of the surrounding rooftop restaurants and ring in 2018 in style and comfort.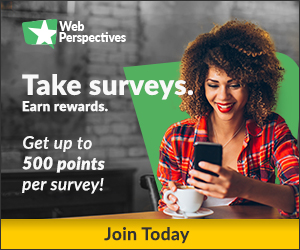 This is the perfect time of year to start thinking about resolutions. If you're thinking about managing your finances better this year, consider completing paid surveys. By filling out just a few paid online surveys, you can get paid and earn gift cards for desirable High Street and online retailers, such as Amazon.ca, Cineplex, Strabucks and more!
What are you waiting for take a survey today and earn up to 500 points!