Orient Express – On Board the Orient Express: A new film adaptation of one of the most popular murder mysteries of all time is about to be released in theatres. 'Murder on the Orient Express' is a classic tale of intrigue, murder and suspense set aboard the iconic train route. It follows the exploits of Hercule Poirot as he attempts to solve a murder, in which there are thirteen suspects, before the killer strikes again.
Ultra stylish and completely captivating, Murder on the Orient Express is a timeless classic that will have you on the edge of your seat. The last screen adaptation of this mystery classic premiered in 1974, starring Albert Finney, Sean Connery, Lauren Bacall, Anthony Perkins and Ingrid Bergman. Sidney Lumet's masterpiece still impresses audiences to this day.

This new adaptation has an equally stellar cast and is due to premiere in theatres in the UK on the 3rd November. Directed by Shakespearean legend Kenneth Branagh (who is also playing the famous Belgian detective Poirot), the film stars a litany of big names in theatre and film. Star Wars actress Daisy Ridley, Michelle Pfeiffer, Willem Dafoe, Leslie Odom Jr. (of Hamilton), as well as British legends Dame Judi Dench and Sir Derek Jacobi to name a few. Penelope Cruz, Johnny Depp, Josh Gad and Broadchurch's Olivia Colman round off the cast.

In an era of big budget superhero movies, a period murder mystery might seem like a strange choice, but Poirot has always been a safe bet for film producers. People all around the world have a love affair with this iconic character, and many are already planning to buy their tickets. Are you planning to see this new Agatha Christie film?
If you want to see it for free, why not consider completing some surveys!
Paid surveys are an ideal way to earn valuable credit towards free movie tickets. You can spend the vouchers you earn at Cineplex, allowing you to see this and others film without spending a penny. So why not, share your opinions and ideas and see films for free? In fact, taking part in paid online surveys in Canada is increasing in popularity each month.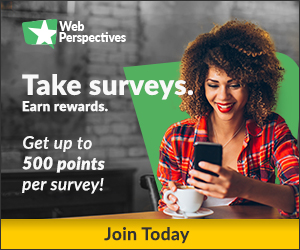 Lavish luxury, over the top characters and a murder mystery that will keep you guessing until the last minute – this film is guaranteed to delight and excite audiences around the world.
According to the Guinness Book of World Records, Dame Agatha Christie is still the best selling author of all time, despite the fact that she passed away more than 40 years ago. She is best known for her 66 detective novels and 14 short story collections, beloved by readers around the world. Born in Torquay, Devon to a wealthy family of high standing, Christie worked as a pharmacy assistant at University College Hospital. This gave her the knowledge of poisons that she used extensively in her stories.
Looking forward to this film? Whats your favorite Agatha Christie novel?
Why not fill out a few online surveys and get rewarded for your opinions., Simply earn gift cards with the credit that you build up and treat yourself to a new novel and more? Head over to Web Perspectives to start completing surveys today.