For nut lovers, one of the best days of the year is just around the corner. Yes, that's right – it's National Peanut Butter Lovers Day in the US! The 1st March has been designated the official day of this creamy, crunchy, peanut-y spread. Peanut Butter is one of those rare foods that is decadent and delicious while also being healthy and nutritious.
Online surveys show that people all over the UK and North America love to chow down on peanut butter and toast for breakfast, but there are many places in the world where that would seem utterly bizarre. In fact, from one country to the next, the things we eat for our first meal of the day vary wildly! You don't need to conduct an online survey to know that it's pretty common to be both confused and fascinated by the popular breakfast foods consumed by other cultures.
On National Peanut Butter Lovers Day, we want to honour this popular breakfast food, and so here are what some of your neighbours near and far are munching on when they wake.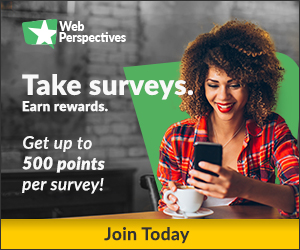 China
While people across this diverse country have differing traditional breakfasts, fried dough sticks (or "youtiao") served with warm soy milk is common for more than a billion people!
Colombia
Colombians eat a corn cake called an arepa for their morning meal. Arepas are increasingly popular in food trucks around the UK, and it's no wonder – they are filling and delicious when stuffed with eggs, meat or jam.
United Kingdom
No matter where you are in the UK, a Full English (or Scottish) is the way to go. Expect a massive plate covered with eggs, sausage, black pudding (blood sausage), bacon, tinned beans, mushrooms, and cooked tomato slices. Served with some toast, this is the ultimate hangover cure!
France
Ah, the French – so civilised! Their traditional breakfast is simply a cup of coffee with milk, served with either a baguette or a fresh croissant.
Germany
The hearty Germans love to dine on a buffet of bread, cold meats and cheeses, butter, hard boiled eggs and jam. A lighter breakfast would likely be muesli and yoghurt.
India
There are countless culinary traditions across India, but in the South, nothing can beat a dosa (a thin lentil crepe) served with chutneys, dahl and dips. In the North, it is more common to eat a masala omelette with bread or chana masala (chickpea curry) with roti.
Mexico
Who doesn't love a plate of eggs, tortillas and flavourful sauce? In Mexico, you can expect to dine on a hearty breakfast of chilaquiles or huevos rancheros.
Japan
A light and healthy traditional Japanese breakfast might include miso soup, pickled vegetables, and steamed white rice served with fish or eggs. Tasty!
Turkey

Breakfast in Turkey is a serious affair! A traditional morning meal consists of a thin bagel called simit served with an array of cheese, clotted cream, honey, sucuk sausage, cucumber, tomatoes, olives, and an egg dish called menemen.
Whether you want to travel around the world to taste all of these, or simply have more dough to spend on peanut butter, isn't it about time you started to get paid for surveys? Completing paid surveys is a fun and easy way to earn valuable vouchers that you can use online and in store at Amazon.ca, Golf Town and more.