Remembrance Day is a day of commemoration and reflection, observed in many Commonwealth nations around the world to remember those who have died in war. It has been a day of note around the world since the end of the First World War, remembering the men and women of the armed forces who died while serving in the line of duty. Some people also use this as a time to remember civilians who died in conflict. It is often called "Veteran's Day" in the United States.
Do you observe Remembrance Day each year? Many people like to make a token donation to their favourite anti-war or humanitarian organisation among others in the name of a loved one that served in the armed forces. If you would like to earn valuable online credit that you can redeem for vouchers and apply to charities including the Canadian Cancer Society, then head over to Web Perspectives.
By filling out paid surveys, you can raise money for this charity and make a difference this Remembrance Day.
It's not only a chance for you to make a donation by taking surveys, it's also a chance for you to get rewarded for your opinions.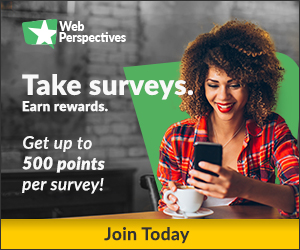 What Does Remembrance Day Commemorate?

This special day of remembrance was inaugurated by King George V of England in 1919, and is specifically meant to honour those who died in World War One. Since that time, the day's meaning has expanded to include those who have died in World War Two, the Korean War, the Vietnam War and other battles and wars around the world.
The day is set on November 11th each year because this was the day that the war officially ended, "at the 11th hour of the 11th day of the 11th month" when the Armistice was signed. The first official Armistice Day observation occurred on the grounds of Buckingham Palace on the morning of 11th November 1919.
Why do people wear poppies on Remembrance Day?

Canadian physician, Lieutenant Colonel John McCrae witnessed poppies growing amongst the some of the worst battlefields in Flanders, Belgium. He wrote an iconic and moving poem about their brilliant red colour in 1915 after attending the funeral of his friend Lieutenant Alexis Helmer.
McCrae was dissatisfied with his work, and he threw his drafts of the poem away. His colleagues retrieved it and encouraged him to seek its publication. It was published in the London magazine Punch in December of 1915.
A professor at the University of Georgia, Moina Michael, read "In Flanders Fields" and was inspired to write her own poem, "We Shall Remember." She spearheaded a campaign to wear a poppy over one's heart on the anniversary of the Armistice each year. The custom spread to the UK by 1921, and originally real poppies were used. Today, most people wear a replica felt poppy, sold by the Salvation Army and other veteran's organisations.
In Flanders Fields
In Flanders fields the poppies grow
Between the crosses, row on row,
That mark our place; and in the sky
The larks, still bravely singing, fly
Scarce heard amid the guns below.
We are the Dead. Short days ago
We lived, felt dawn, saw sunset glow,
Loved and were loved, and now we lie
In Flanders fields.
Take up our quarrel with the foe:
To you from failing hands we throw
The torch; be yours to hold it high.
If ye break faith with us who die
We shall not sleep, though poppies grow
In Flanders fields.
Filling out paid online surveys in Canada with Web Perspectives is fun, easy and lucrative – in fact you can earn up to 500 points for each of the online surveys that you complete so start earning vouchers today!