February 4th is an exciting date on the calendars of sports fans – and music lovers – all over the world. While paid surveys show that not everyone is thrilled with the choice of Justin Timberlake as the featured half-time entertainer (who can forget his last appearance with Janet Jackson?), the show is sure to be an exciting spectacle.
The Super Bowl is a time-honoured tradition in America, first airing on television to an audience of millions back in 1967. Before 1991, the half-time shows were always centred around a theme, and usually featured marching bands. After that point, big name pop stars (such as the New Kids of the Block and Gloria Estefan) became a regular feature on the stage.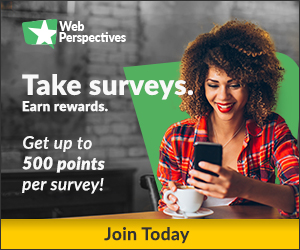 Are you keen to share your opinions about the Super Bowl half-time show? You're not alone. Millions of people around the world are choosing to get paid for surveys by heading to Web Perspectives. By simply filling out a few quick online survey, you can earn valuable vouchers towards high street brands and online retailers. So, what are you waiting for?
No matter who is performing, the half-time show is always the topic of conversation around the water cooler the next day. Here is our round up of the top five Super Bowl half-time shows in history.
Michael Jackson, 1993

It's hard to believe that this was one of the first big pop performances ever at the Super Bowl, because Michael Jackson made us forget we could ever live without it. The King of Pop performed a crowd-pleasing medley of 'Jam,' 'Billie Jean,' 'Black or White,' and 'We Are The World'. This is one performance that no one has been able to top.
Janet Jackson & Justin Timberlake, 2004

Sure, this was a huge controversy, but you can't deny the importance of this performance. After all, it gave us the iconic phrase "wardrobe malfunction!" When Justin Timberlake accidentally ripped Janet Jackson's top.
The Rolling Stones, 2006

While these iconic rockers are not known as being a bunch of mellow dudes, they were considered quite a 'safe' choice after the mayhem a few years earlier. That didn't stop the censors for putting them on a 5 second delay so that the racy parts of parts of 'Start Me Up' and 'Rough Justice' could be bleeped!
U2, 2002

U2 had the grim task of performing less than 5 months after the devastation of September 11th, but they did the job with aplomb. They delivered a hit-filled set, and when they performed 'Where the Streets Have No Name,' the massive screen behind them displayed the names of all of the victims who died in the attacks. A touching tribute.
Beyoncé, 2013

We have to crown our list with Queen Bey! She emerged from a fire-lit silhouette and performed a set filled with her biggest solo hits. Just when you think it couldn't get any more iconic, the long rumoured Destiny's Child's reunion came to life as Kelly Rowland and Michelle Williams catapulted out from under the stage, performing an unforgettable mega mix of 'Bootylicious,' 'Independent Women' and 'Single Ladies'.
Will you be watching the Super Bowl this year? Are you an NFL fan? Why not take surveys with Web Perspectives today. Earn gift cards by redeeming the credit that you've built up for vouchers from store like Amazon.ca and many more! In fact, you can get up to 500 points for each of the online surveys that you complete!