The best places in the world to see Autumn leaves: Ahhh, it's the first few weeks of Fall, and people all over the western hemisphere are reveling in cooler temperatures, cozy clothing and the changing colours of the leaves. As the trees start to shed their leaves, the vibrant oranges, yellows and reds of the autumn color palette begin to take over the landscape.

While some people might take these lovely shades for granted, many of us live in places where this kaleidoscope of colour just does not occur. Perhaps you're from the Pacific Northwest of North America, where the evergreens don't shift much from season to season. Maybe you live in Australia, and you're in the throes of early Spring. Maybe you're from a tropical part of the world, and you've never seen crisply falling leaves.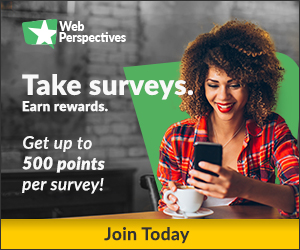 If you want to travel to see the world's best Autumn leaves, here are the destinations that should top your wish list. Online surveys show that most people immediately think of New England for this activity, but there are plenty of other places that you can visit to see the stunning color changes.

1. Sonoma County, California
www.sonomacounty.com/
Sonoma is about as far away from New England as you can get in the USA, but it has lovely autumn leaves on both trees and wines. This is a bonus if you love visiting wineries!
2. Gaspé Peninsula, Quebec, Canada
www.tourisme-gaspesie.com
Coastal Quebec is loaded with vibrant red maple leaves changing colours. You can't get more Canadian that this! You can hike, sample maple syrup and whale watch all in one afternoon.
3. Douro Valley, Portugal
www.dourovalley.eu/en/
Portugal is a magical country, filled with delicious wine and food and breathtaking scenery. The Douro Valley is famous for its wineries, but in the autumn the area is awash in orange, red and yellow.
4. Transylvania, Romania
www.romaniatourism.com
Autumn is the perfect time to visit Transylvania – after all, Hallowe'en is right around the corner. That said, this corner of Romania is about so much more than vampire myths. The Fagaras Mountains are home to some of Europe's finest fall foliage.
5. Jiuzhaigou Valley, Sichuan Province, China
whc.unesco.org/en/list/637
The Jiuzhaigou Valley is home to some of the most breathtaking and diverse flora and fauna in China. If you visit in the Autumn, you will be treated to red and orange leaves scattered amongst the Tibetan prayer flags and green mountains.
If you are planning a holiday to see some of the world's best Autumn leaves, you will need some good binoculars, a high quality camera and some outdoorsy garb. Would you like to earn vouchers towards these items just for sharing your opinions about current events, sport and pop culture? Head to Web Perspectives today to start completing paid online surveys in Canada