January 18th marks one of the most delightful days of commemoration in the world – it's International Winnie the Pooh Day! Ever since author A.A. Milne created the honey loving bear (named after the city of Winnipeg, Canada) and committed his adorable tales to paper, people around the world have enjoyed reading his stories. Now that Winnie, Eeyore, Kanga, Piglet and Owl are Disney characters, they continue to endure as beloved characters for readers and viewers of all ages.
While any time is a good time to revisit the adventures of Pooh Corner, January 18th is the perfect opportunity to remember how much we all fell in love with this charming world. Thankfully, children's literature is still thriving today – plenty of amazing kiddies' books have been released in the 21st century.
Now, we all know that a truly great children's book is not just for the wee ones – a classic tale can transport even the grumpiest adult back to their days of wide-eyed wonder. If you love children's literature, you're not alone! Head to Web Perspectives to share your thoughts on your favorite heroes, villains and magical realms. You can earn valuable vouchers redeemable in High Street merchants and get paid for surveys. Want to spend some of your rewards on the latest young adult literature? Paid surveys is the answer.
To whet your appetite, we've scanned hundreds of surveys – here are just a few of the best children's books of the 21st century.
1. The Hunger Games Trilogy
Suzanne Collins' compelling dystopian trilogy follows the trials of Katniss Everdine as she enters a life or death contest. This series has turned into one of the most iconic film franchises of the last decade, with Jennifer Lawrence in the lead role.
2. The Harry Potter Series
Sure, some of these iconic books were released at the end of the last century, but they definitely belong to the 21st century. J.K. Rowling's magical world continues to captivate people all over the world, and five more Magical Beasts movies are currently in the works! Harry, Hermione, Ron and Ginny are all back for a new installment currently showing in London's West End – the Cursed Child stage show is breaking ticket records.
3. The Tale of Despereaux

This 2003 Fantasy novel by Kate DiCamillo follows the trials and adventures of a mouse called Despereaux Tillings as he sets off on a quest to save a human princess from a group of sinister rats.
4. Wonder

Raquel Jaramillo Palacio wrote this book when waiting in line to buy ice cream with her three-year-old son. They say she saw a girl with a facial deformity, and her first instinct was to shield her son from the sight. She soon realised that this was the wrong reaction, and wrote this touching and meaningful book about bullying, acceptance and overcoming adversity.
5. Coraline
Coraline may not be the sweetest children's book on this list, but it packs a huge visual impact. Written by iconic dark comics author Neil Gaiman, Coraline is the tale of an adventurous young girl who enters an alternate dimension where nothing is quite as it seems. Mixing gothic horror, fantasy and good old fashioned storytelling, Coraline has also been adapted into a blockbuster animated film.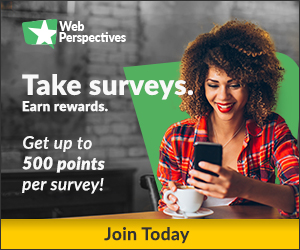 What do you think about our list? What's your favorite children's books? Why not reward yourself by taking surveys with Web Perspectives. Earn up to 500 points for each of the online surveys that you complete, and exchange for vouchers from some of your favorite high street and online retailers including Amazon.ca and more!
So what are you waiting for – take a survey today!