There is no need to refer to surveys online – ask any child of the '80s, '90s and '00s – we all love the films of Robin Williams. From his star turn in Popeye back in 1980, to playing a grown up Peter Pan in 1991 and a cross dressing nanny in Mrs. Doubtfire (1993), he tackled comedic and dramatic roles with ease. Online surveys show that one of his most famous roles was as Alan Parrish in the 1995 classic Jumanji.
Jumanji is one of the most beloved movies of the '90s. People from all over the world love to sit down with a bucket of popcorn, a gaggle of friends and some comfy pyjamas and watch this family friendly tale of a board game that gets a little too real. For fans of the original Jumanji, December is a month to rejoice – there is a new sequel being released on December 20th, 2017!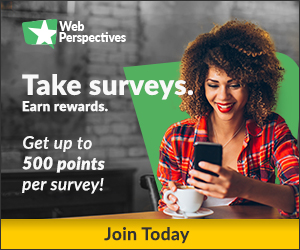 Jumanji: Welcome to the Jungle is a sequel to the original, only this time the board game has been replaced with a video console. The teenagers are literally drawn into the game's jungle setting, becoming the avatars they chose when they started playing the game. The film stars Dwayne "The Rock" Johnson, Kevin Hart and comedian Jack Black.
While we are all excited to see Dwayne Johnson in the lead, there's no denying that Robin Williams will be sorely missed. For those of us feeling the absence of Mr. Williams, here is a list of some of his funniest films.
Aladdin (1992)
"You ain't ever had a friend like me!" Playing the genie alongside Aladdin gave Robin Williams a chance to show off his immense voice acting chops. The result: pure animated hilarity.
Mrs. Doubtfire (1993)
If you don't laugh at Mrs. Doubtfire, you don't have a pulse. This film has non-stop laughs and will have you rooting for Robin Williams the whole time.
The Birdcage (1996)
Based on the French play "La Cage aux Folles", The Birdcage sees Robin Williams playing a gay nightclub owner who must pretend to be straight in order to impress his future in-laws.
Flubber (1997)
Playing an absent minded professor, Robin Williams discovers a magically bouncy rubber and many crazy adventures follow.
Jack (1996)

This heart-warming movie chronicles the story of Jack, a ten-year-old who ages four times faster than the average kid. He looks 40, but he has the mind and humour of a ten-year-old – this film is sweet, funny and touching.
Do you want to earn gift cards for all kinds of great rewards? Where there's a will, there's a way! Complete paid surveys and redeem your credit for a Cineplex Gift card which can be used to treat yourself to theatre tickets. You can earn up to 500 points for each of the surveys that you complete, and could soon be on your way to see Jumanji: Welcome to the Jungle!
Use your rewards to buy gadgets, DVDs, clothing, music and more! So, why not take paid online surveys today with Web Perspectives today?