Happy Australia Day – 26th January 2018
Each year Australia celebrates the anniversary of the first fleet from Britain landing in Sydney Cove in 1788. This year Australia Day will be observed on a Friday – which means that it will be a 3 day weekend!
Australia – tell me more…
Ahhh, the Land Down Under. Australia is a place filled with rich Aboriginal culture, fascinating landscapes and a lot of genuinely lovely people. This is lucky, because hordes of travellers young and old dream of exploring this massive country and taking in all that it has to offer.
A big part of Aussie culture is a love of tennis. On January 10th, the 2018 Australian Open began, with the Championship matches taking place between the 15th and the 28th. People from all over the world will tune in to watch these action packed games, a lucky few will get to attend the event in person.

Have you been watching the 2018 Australian Open? Are you a tennis fan? Why not share your opinions on a range of topics including sports by taking online surveys with Web Perspectives.
Did you know that you can take paid surveys and share your views, whilst becoming part of an online community. Each Web Perspectives online survey rewards you with up to 500 points of valuable credit which can be redeemed for vouchers for some of the most desirable high street and online retailers including Amazon.ca and more!
In addition to hosting the Australian Open, Australia is a land filled with strange creatures, unique cities and a whole host of crazy facts that might blow your mind. Check out our top 5 interesting facts about Australia!
1. Every year, the city of Brisbane is home to the world championships of cockroach racing
It's true. Surveys online show that this is the city's most fun Australia Day party, in fact people have been placing bets on their favourite roach since 1982.
2. Other than Athens, there are more Greeks in Melbourne than in any city on the planet
If you love saganaki, souvlaki and baklava or want to try Greek food for the 1st time then you should head to Melbourne. That's right – this Aussie city is home to more Greeks than every other city on earth, other than Athens, and they have helped to shape the culture of the town throughout its growth.
3. The so-called 'Australian Alps' have more snowfall than Switzerland
When you think of Australia, you might think of sun, sand and surf, but you should also picture snowboarding and skiing! The Snowy Mountains are a world class alpine destination.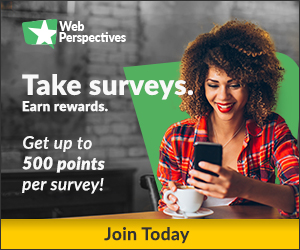 4. Canberra is the capital because of a feud between Sydney and Melbourne
In 1913, Australia was trying to decide on an official capital, and the good people of Sydney and Melbourne believed that it should be their fair city. After a lot of fighting and back and forth, the small backwater area of Canberra was selected as a hasty third choice, and remains the capital to this day.
5. An Australian man tried to sell neighbouring country New Zealand… on eBay
In 2006 a Brisbane man listed the island nation of New Zealand as up for sale on the popular bidding site eBay. The bidding reached $3000 USD before the listing was flagged and removed.
Have you visited Australia? Do you live in Australia? Earn gift cards by taking paid online surveys in Canada with Web Perspectives by giving your opinions on a range on topics including holiday destinations and more!