Now that the Western New Year has come and gone, it's time to start thinking about another important date on the calendar – the Lunar New Year. Also known as Chinese New Year, people around the world celebrate this auspicious holiday in the middle of February (the exact date is determined by the moon). This year, it falls on February 16th 2018.
Each lunar cycle is represented by one of the 12 animals of the Chinese Calendar, and this year it is the year of the dog! Anyone born in the following years is considered to share the attributes of a faithful and friendly pooch.
28th 1922 – Feb. 15th 1923
Feb. 14th 1934 – Feb 3rd 1935
Feb. 2nd 1946 – Jan. 21st 1947
Feb. 18th 1958 – Feb. 7th 1959
Feb. 6th 1970 – Jan. 26th 1971
Jan. 25th 1982 – Feb. 12th 1983
Feb. 10th 1994 – Jan. 30th 1995
Jan. 29th 2006 – Feb. 17th 2007
Feb. 16th 2018 – Feb. 4th 2019
Feb. 3rd 2030 – Jan. 22nd 2031
Jan. 22nd 2042 – Feb. 9th 2043
Feb. 8th 2054 – Jan. 27th 2055
Surveys show that those born in the year of the dog are said to be very loyal and faithful (like man's best friend), independent and decisive. Is your zodiac sign a dog? Does this description seem accurate? 
Chinese New Year Traditions
In China, many traditions are followed in order to guarantee good luck for the year ahead. These are fun to participate in, no matter what culture or country you live in!
An intense clean in the lead up to the day, in order to start the year with a clean slate.
No cleaning on the day itself, lest you 'sweep away' the good luck in your home.
Gathering for a big family meal and eating fish, as the Chinese word for "surplus" or "profit" is very close to the word for fish.
Giving red envelopes filled with money is a time honoured tradition! Typically, adults give them to children, and married couples gift them to younger, unmarried family members.
Letting off fireworks and firecrackers is a fun part of the holiday! The loud noise is thought to scare away nefarious spirits.
Buying new clothes and new shoes is very important so that you can start the New Year fresh!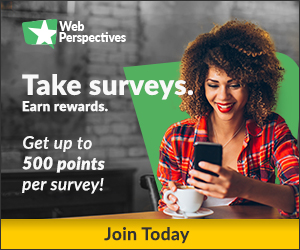 Do you need some extra money to start the Chinese New Year right? Perhaps you want to follow the good luck tradition and buy a new pair of shoes? Don't worry about money – instead, you can complete paid surveys and earn vouchers for Amazon.ca, Golf Town and more.
Online surveys about sport, films, pop culture and politics are a fun and easy way to get the clothes and shoes you want without spending a single penny – in fact you can earn up to 500 reward points for each of the paid online surveys that you complete. Head to Web Perspectives to get started today and remember – Xin Nian Kuai Le! (Happy New Year!)